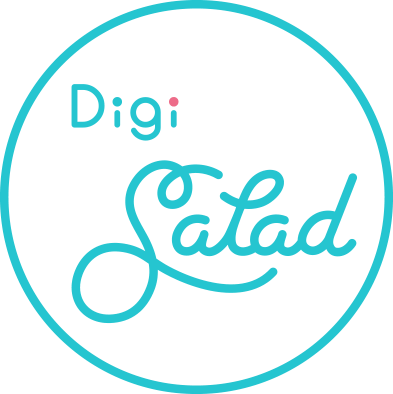 1SOURCE - PERSONALISED HEALTH CONSULTING APP
Categories :
UX STRATEGY, UI DESIGN, MOBILE APP DEVELOPMENT, RESPONSIVE WEB DEVELOPMENT
Client :
1Source
Website :
www.1s.com
1Source is a nutrition scanner mobile app designed & developed by DigiSalad team. Users are able to view the product ingredients by scanning the ingredient label or barcodes on the product package. It gathers groups of big data in order to maintain the app operation. This app helps as a dietary guide, which is especially useful to the elderly, kids, and patients with nutrition restrictions.
Our team adopts the concept of "simplicity" as the UX rationale. We try to keep the layout as simple as possible for this informative app. For example, an expandable floating button is used at the homepage to prevent users from going through too many steps to reach their destination.
It is going to be a helpful tool for the metropolitan to "wisely select" products at a glance.

DigiSalad Team strikes a big award from "Asia Smart App Award" with 1Source Mobile App Showcase in 2019.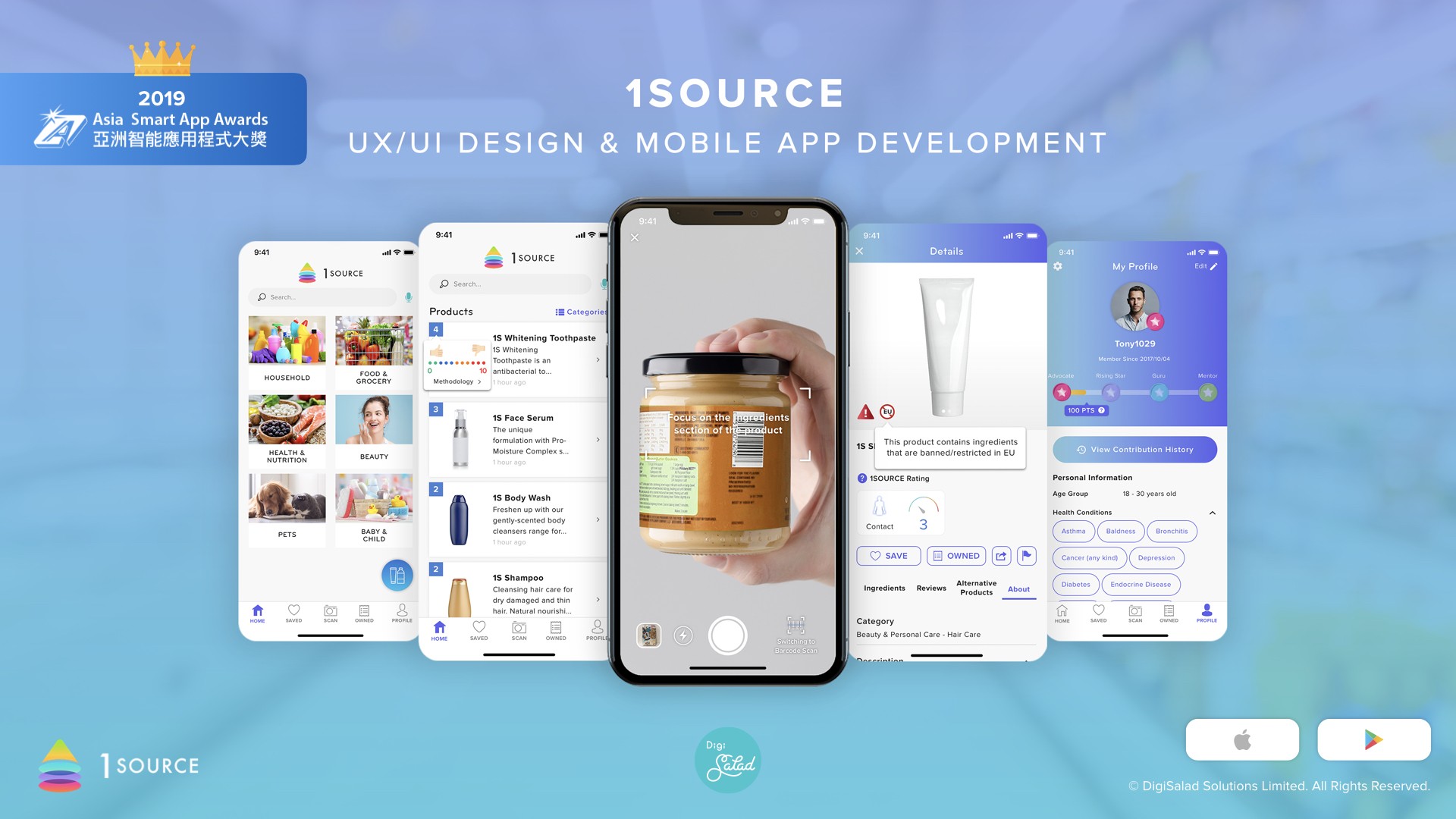 APP INTRODUCTION VIDEO