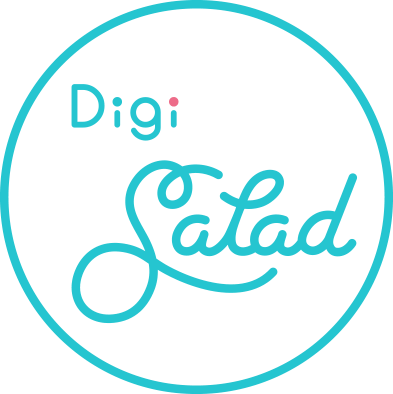 AIRSIDE - Website Design & Development
Categories :
UX STRATEGY, UI DESIGN, WEBSITE DEVELOPMENT, DIGITAL TRANSFORMATION
Client :
Nan Fung Group
Website :
www.airside.com.hk/
Developed by the Nan Fung Group, AIRSIDE is a mixed-use building that encompasses both retail spaces and an office tower. Opening its doors on 28 September 2023, AIRSIDE presents an unparalleled shopping and dining experience. Designed to provide visitors with an immersive experience, the AIRSIDE website serves as a seamless platform for exploring the diverse offerings within the mall. With its sleek and modern design, users can effortlessly access information about AIRSIDE's wide range of merchants and restaurants, stay updated on upcoming events and promotions, and navigate through the site with ease.

UX & UI Design and Dynamic Animation with SVG
Creating a memorable digital experience for visitors is as essential to AIRSIDE's brand identity as the physical design of the mall itself. From the outset, the DigiSalad team envisioned and implemented a dynamic User Interface (UI) and User Experience (UX) design that offers a vivid and interactive visual journey through the mall. We adopted Scalable Vector Graphics (SVG) animations to bring life to the AIRSIDE website. SVG animations not only enrich the visual appeal but also guide the users' eyes through the site, drawing their attention to key information and features. This dynamic, interactive design encourages users to explore the website further and aids in communicating AIRSIDE's unique brand identity. By integrating these innovative design elements, we have not only enhanced the aesthetic of the website but also improved its functionality, delivering an engaging and seamless digital experience that complements and enhances the physical experience at AIRSIDE.

Your Personalized Itinerary: The AIRSIDE Trip Planner
A standout feature of the AIRSIDE website is the innovative trip planner function. The step-by-step questionnaire allows users to personalize their visit based on their interests, companions, and arrival date. By leveraging this interactive tool, visitors receive tailored recommendations on events, shops, and restaurants that complement their preferences, ensuring a truly customized experience at AIRSIDE.

Exploring the Vibrant Surroundings: AIRSIDE's Neighborhood
The website showcases the surrounding neighborhood through captivating visuals. DigiSalad's designers have created an engaging graphic that highlights AIRSIDE's strategic location, including its proximity to popular attractions such as the Kai Tak Amusement Park. This graphical representation enables visitors to plan their itinerary effectively and make the most of their time in the area.

Sustainability at the Forefront: AIRSIDE's ESG & IAQ Initiatives
AIRSIDE embodies the vision for wholeness, not only improving community well-being but building up resilience through sustainability. The website design aims to bring out this message by using captivating images of the sky, blue and white color palette and so on.
As advocates of sustainability, DigiSalad integrated the AIRSIDE website with the mall's Indoor Air Quality (IAQ) system. This innovative feature provides real-time updates on air quality metrics such as CO2 levels, temperature, and humidity within the mall. By promoting a healthy and eco-conscious shopping environment, AIRSIDE and DigiSalad demonstrate their shared commitment to sustainability and enhancing the visitor experience.

Through our collaboration with AIRSIDE, we have brought together stunning visuals, seamless navigation, and personalized experiences to showcase the mall's unique offerings. Witness the power of thoughtful web design and immerse yourself in AIRSIDE's world of shopping, dining, and entertainment.
Preview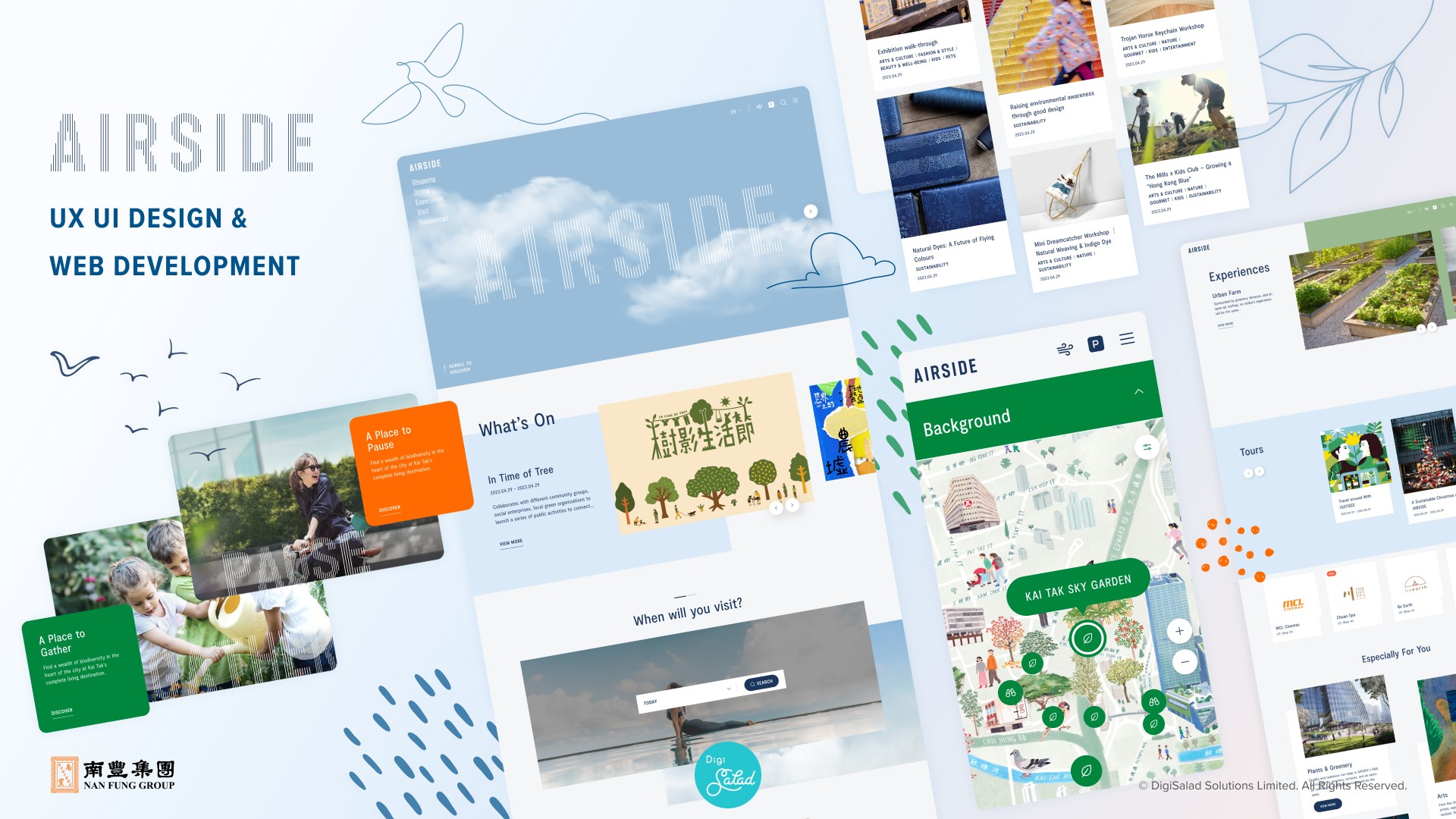 Preview